Does anyone know if there's a setting to get interior walls to cover floor system? Just noticed the interior view of a Chalet with loft floor that the rim board isn't covered. For materials I've found what you see is what you get so I suspect I'm not getting it in my drywall count either.
Anyone grappled with this and found a solution?
Thanks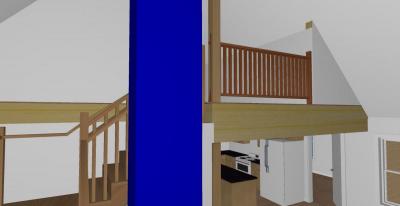 In the image I have a beam below the floor system so it looks really thick. But to left it's just floor system.
How do I get it to be covered??