Fellow Softplan users, I am currently designing a house that has both flat and arch top openings. When applying brick exterior trim to these openings, you get a arched soldier course for an arched top opening and a straight soldier course for a standard flat top opening. The customer would like arched brick exterior trim on all openings. I can achieve this look in 2d elevations, but cannot in 3D. To my knowledge, there is not a simple way to accomplish what I'm after except a workaround provided by Softplan support:
"I would use a thin beam and give it a deflection up into air. slide the beams long edge up against the wall above the opening. "
I've attached an image of what I currently have after using Softplan support's workaround.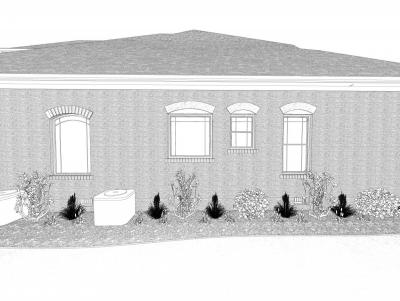 If anyone knows a better way to do this, your knowledge would be much appreciated!
Thanks,